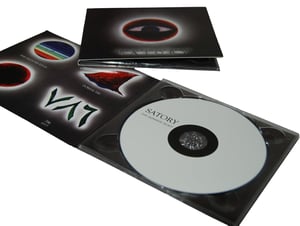 €

5.00 - On Sale
The first EP of SATORY after their sound and line-up change.
Post-Metal from Vienna, AUSTRIA.
An exciting and dynamic journey from quiet soundscapes to heavy riffs.
released 09 October 2009
*
Eyup Kus - Vocals, Guitar, Kaossilator
Moritz Bauer - Bass
Stefan Hiti - Drums
*
Produced by Satory and Devon Graves (Deadsoul Tribe, Shadow Theory, Psychotic Waltz)
*
Recorded by Devon Graves at the DeadSoul Temple and by Andreas Pils at the Primitive Studios
Mixed by Andreas Pils
*
Cover Illustration by Eyup Kus
---
for shipping inside Europe, please choose Shipping to: "Germany"